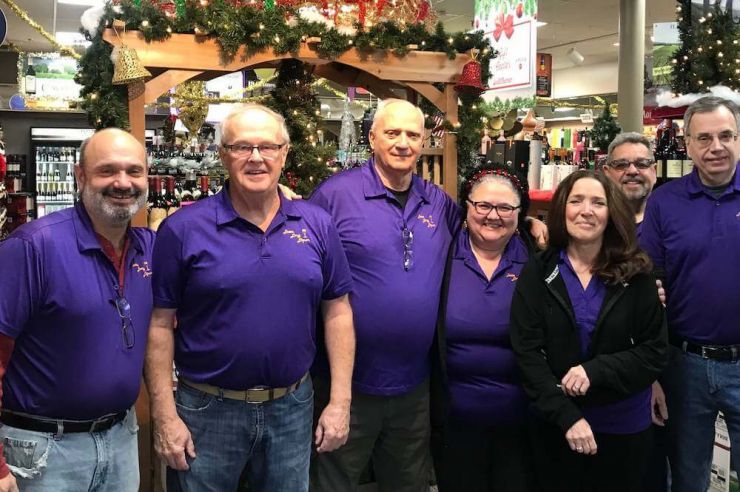 Latta Long Liquor is located at 3177 Latta Road, in the Wegmans Plaza, Greece. The store continues to renovate and add new and exciting products.
Latta Long Liquor offers a full and expanding line of wines and spirits, domestic and imported. We have over 150 different New York State Wines in stock. For Holiday giving, we have a nice selection of Gift Sets available.
Customer Service is the key to the success of Latta Long Liquor. The current seven-member staff has over 100 years combined experience in the retail Wine and Spirit Industry. The store manager has managed this store since it opened in 1989.
"I've worked here 26 years through three different owners. I really like the job because it is different everyday. I enjoy the regular customers, talking to, and helping all the customers with selection, hearing how they like the products and which ones are favorites. I keep up with the trends in the business through talking with the supplier's representatives, customers and through trade magazines,"
Another great way to get customer feedback and to keep up with the latest products in the industry is through the hosting of Wine and Spirit Tastings. See our schedule and come visit us.
"For each of our Wine Tastings, one of our product suppliers sends a representative to introduce new products, provide samples of current products and to get customer feedback about the wines tasted. The atmosphere is very casual. I help out with the customer choices, answer questions and learn about the products."
With our convenient location and parking, knowledgeable staff, extensive inventory and ever expanding product offerings, Latta Long Liquor makes wine and spirit purchasing a pleasant experience. We will also fill special order requests!
Call (585) 227-9463 for more information.